"Comprender La Economía" XXXVIII, 2008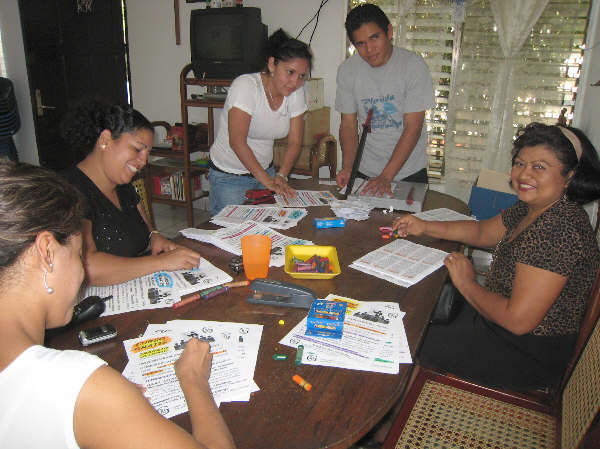 IHG volunteers Elisa, Sugey, Judith, Jimmy and Mercedes prepare CE XXXVIII course flyers.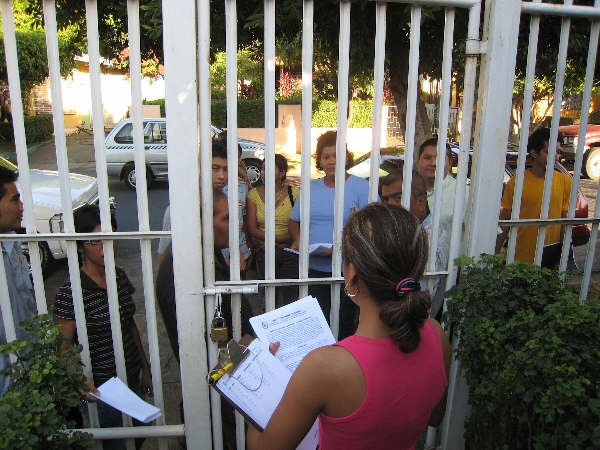 More than 330 applicants visited the IHG office during the 8 days of registration for the CE XXXVIII course.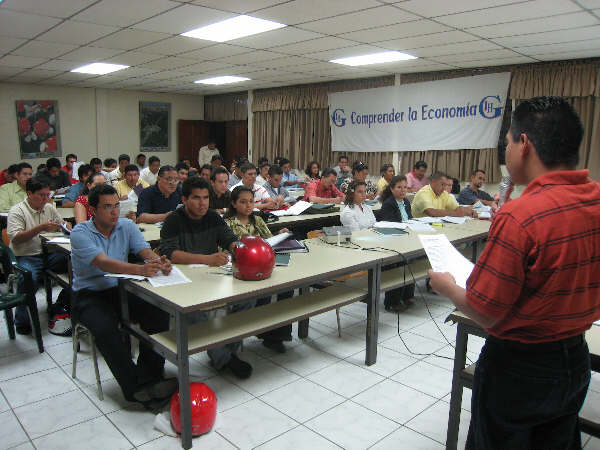 The CE XXXVIII class started with 86 students...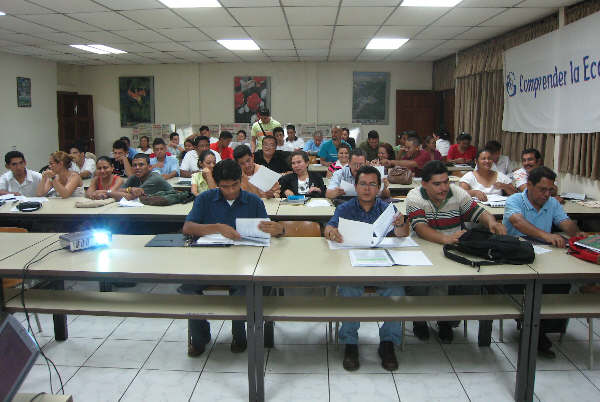 ... and finished with 52 students taking the final exam.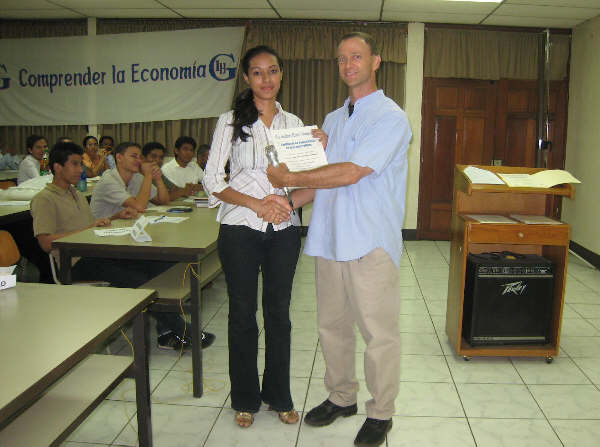 CE XXXVIII student Rebeca receives her "Superior" level certificate.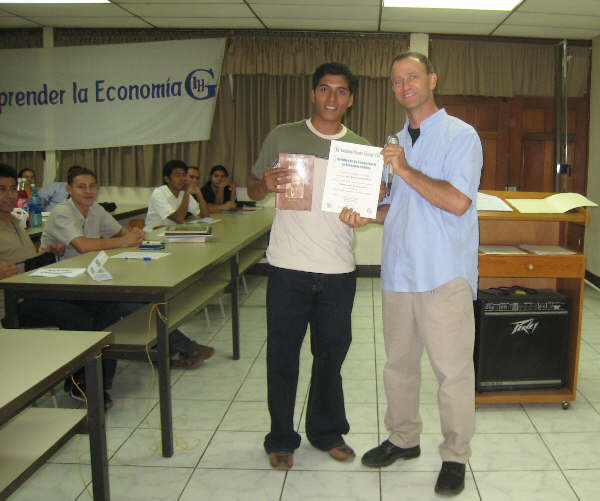 CE XXXVIII class graduate Omar scored the highest on the final exam and overall.
Return to the May 2008 News-Noticias page

"Work with passion, have fun, save the world!"
"Trabajar con pasión, divertirse, salvar el mundo!"
since May 2008