"Comprender La Economía" XXXIX, 2008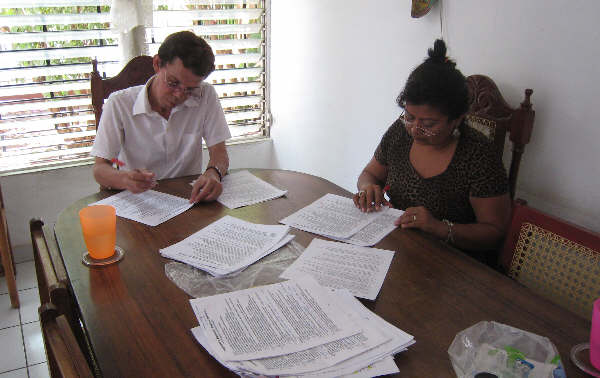 IHG volunteers Carlos and Mercedes correcting CE XXXIX takehome tests.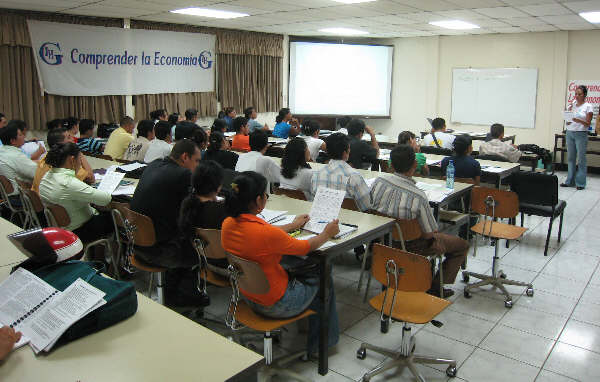 The CE XXXIX class started with 59 students...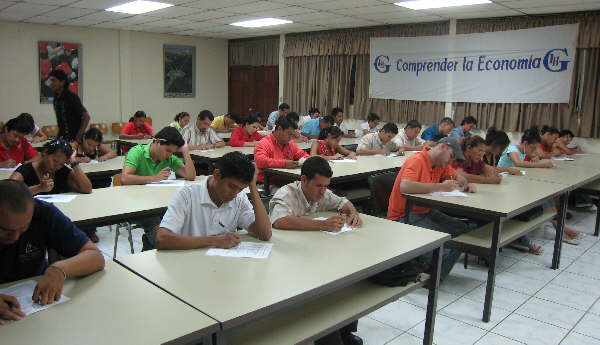 ... and finished with 38 students taking the final exam.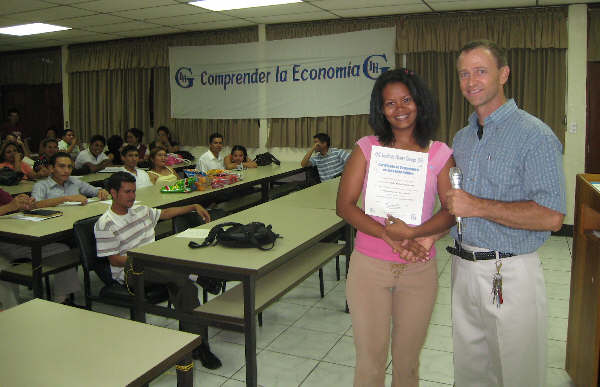 CE XXXVIII student Irayda receives her "Superior" level certificate.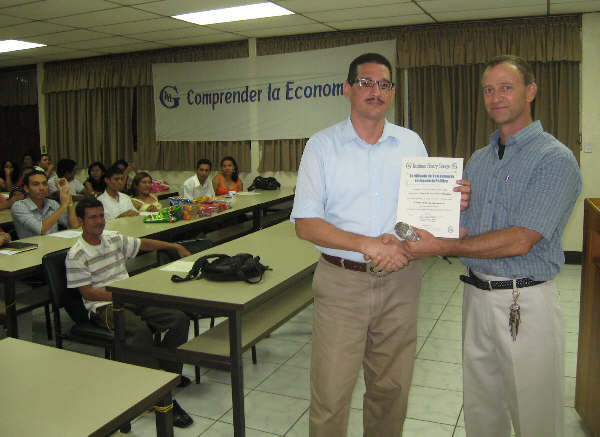 CE XXXVIII graduate Alvaro graduated with the highest overall grade.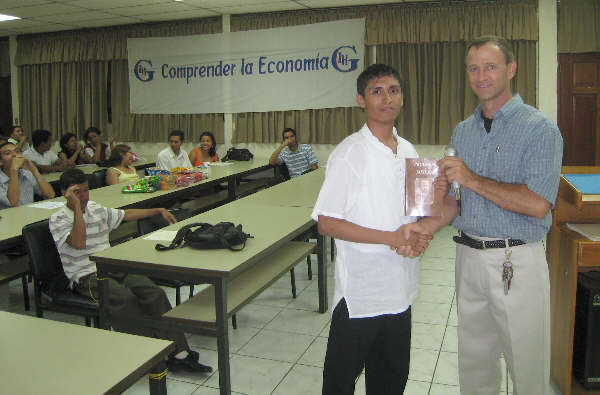 CE XXXVIII graduate Rogelio received a copy of P&M for scoring highest on the final exam and overall combined.
Return to the May 2008 News-Noticias page

"Work with passion, have fun, save the world!"
"Trabajar con pasión, divertirse, salvar el mundo!"
since May 2008