Tierra Devastada a Tierra Prometida
Privatization Conference, November 2002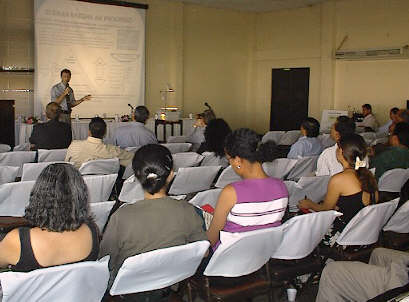 IHG Director presents the Georgist paradigm to the Conference attendees.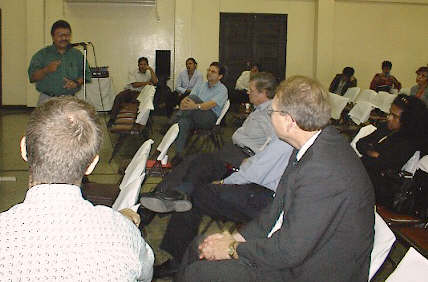 Nica Government and NGO officials attended and participated in the conference debate.
Return to the January 2003 News-Noticias page

"Work with passion, have fun, save the world!"
"Trabajar con pasión, divertirse, salvar el mundo!"
since January, 2003