"Comprender la Economía" XIII, November 2002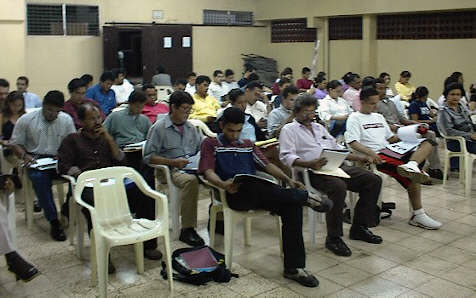 November 2002 CE class in session.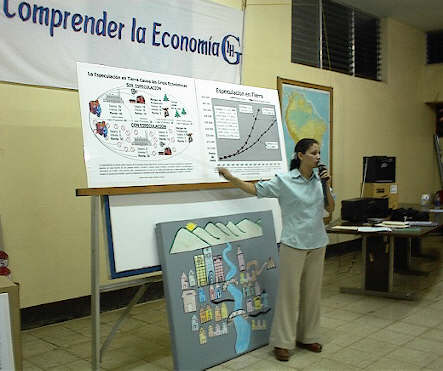 Assistant Teacher Karen Velásquez explains the cause and effect of speculation in land values.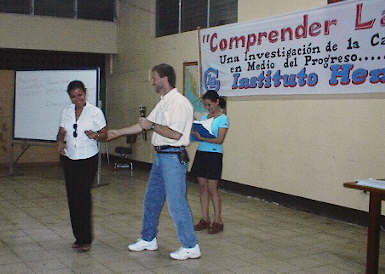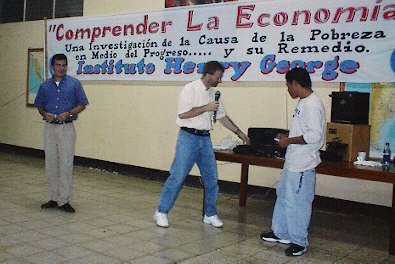 CE XIII course graduates receive their certificates and a raffle prize.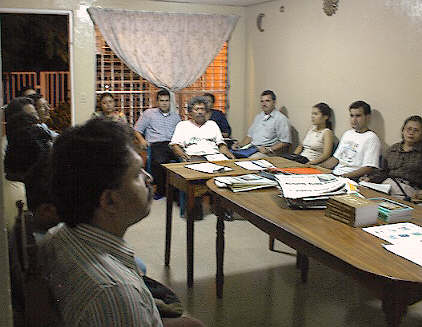 19 CE graduates from the XIII and earlier CE courses arrived for the January 14 Teacher Training Orientation.
Return to the January 2003 News-Noticias page

"Work with passion, have fun, save the world!"
"Trabajar con pasión, divertirse, salvar el mundo!"
since January, 2003