"Comprender la Economía" XII, October 2002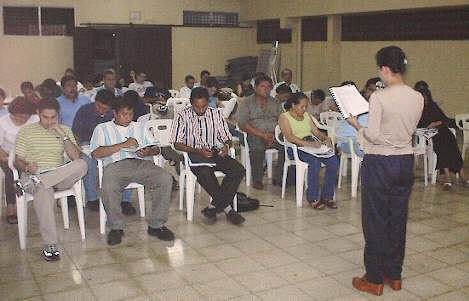 October 2002 CE class with Karen Velásquez teaching.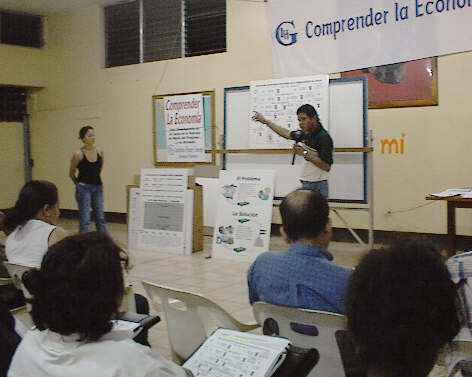 Jimmy Trejos y Karen Velásquez help teach the October CE course.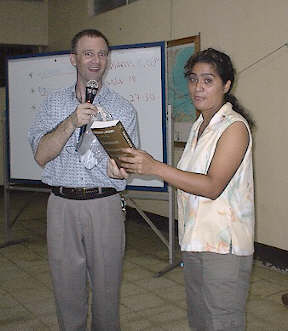 IHG Director hands over P&M original text as CE graduation raffle prize.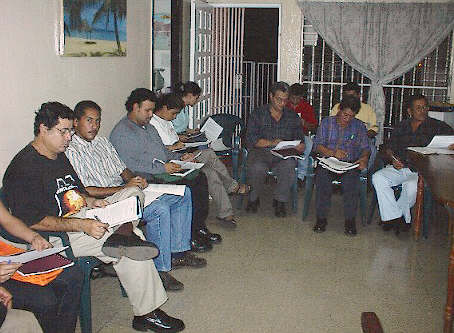 CE teacher training class composed mostly of graduates from the 12th CE course.
Return to the January 2003 News-Noticias page

"Work with passion, have fun, save the world!"
"Trabajar con pasión, divertirse, salvar el mundo!"
since January, 2003