"Comprender La Economía" Volunteer Participation 2003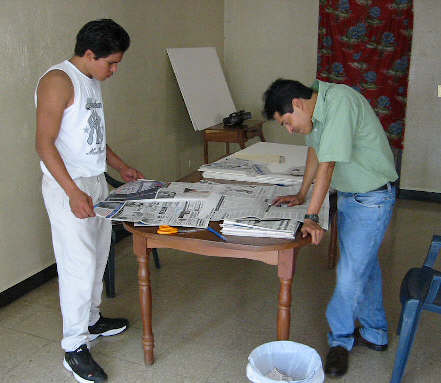 Assistant teachers Jimmy and Donaldo prepare the newspaper posters used in the CE course.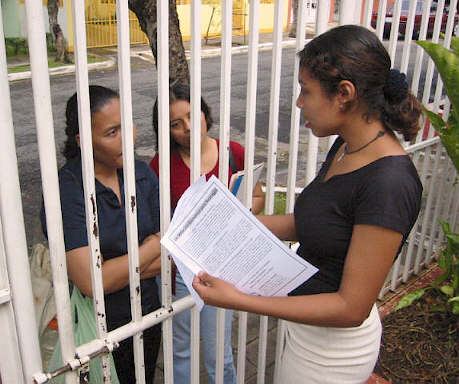 IHG secretary Karen explains the application process to two interested students.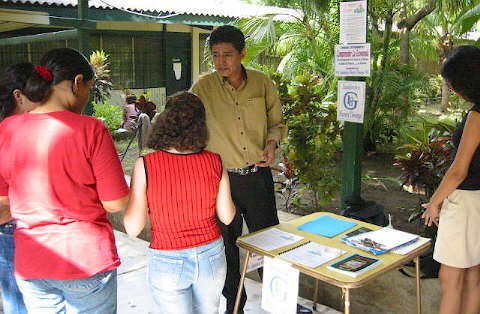 IHG volunteers Juan and Danelia work the CE application table at a Managua university.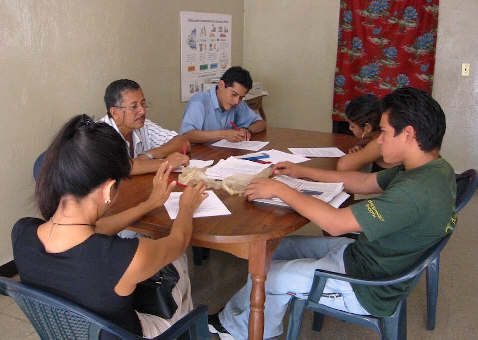 IHG volunteers correcting CE course homework.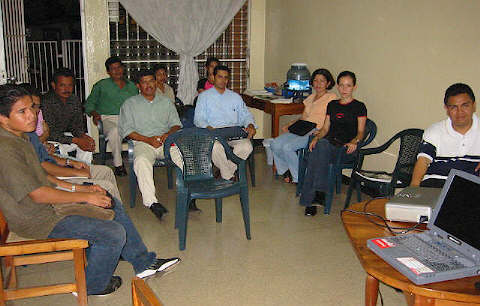 September CE volunteer orientation meeting.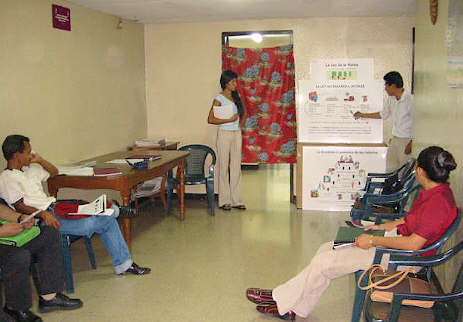 CE teacher training class meets weekly at the IHG.
Return to the December 2003 News-Noticias page

"Work with passion, have fun, save the world!"
"Trabajar con pasión, divertirse, salvar el mundo!"
since December 2003