"Comprender La Economía" #52, 2014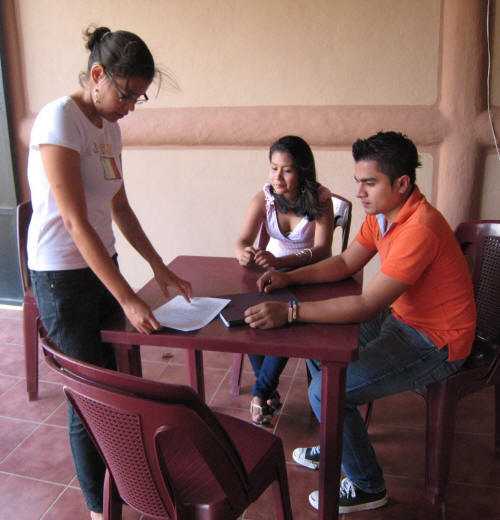 CE volunteer Maria Elena attending CE #52 course applicants.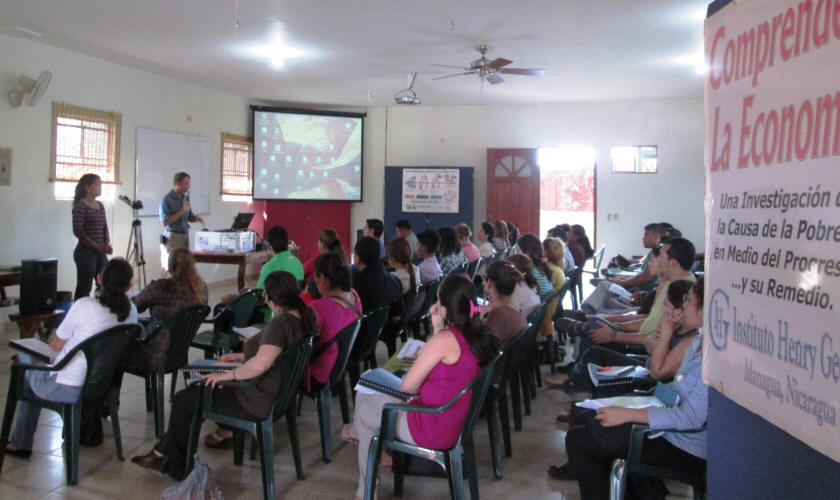 CE course #52 started with an initial enrollment of 75 students.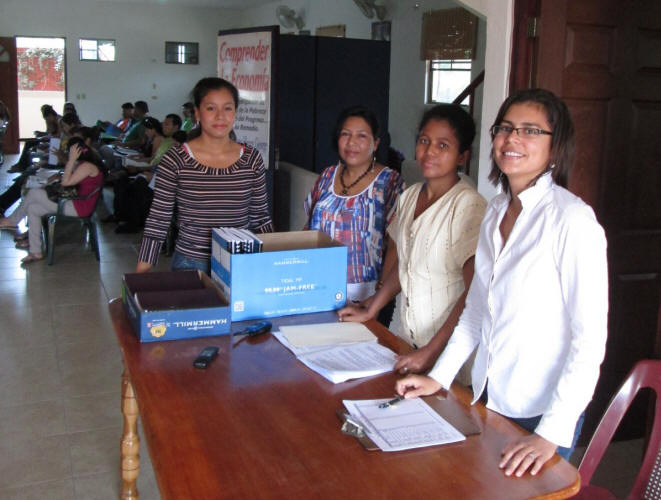 Volunteers Elisamara, Magda, Maria de los Angeles, and Maria Elena at the admin/reception table.

Looking at the law of rent.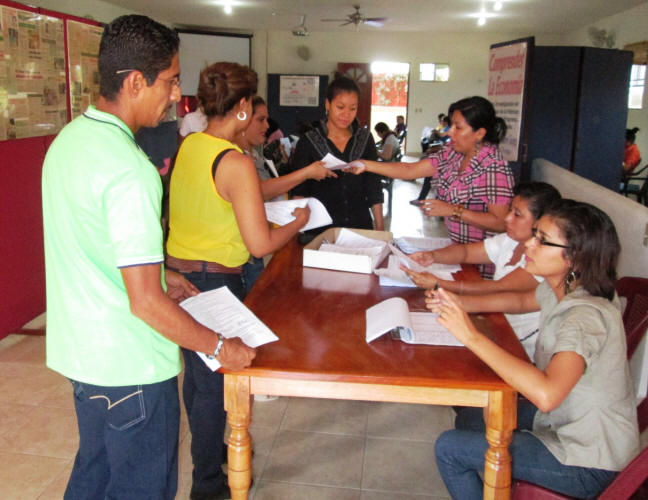 Taking attendance and receiving and handing out homework.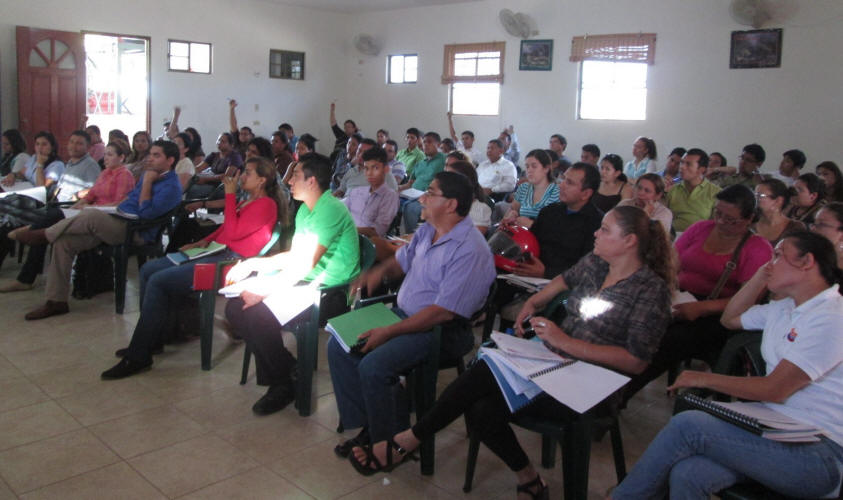 CE #52 class participation.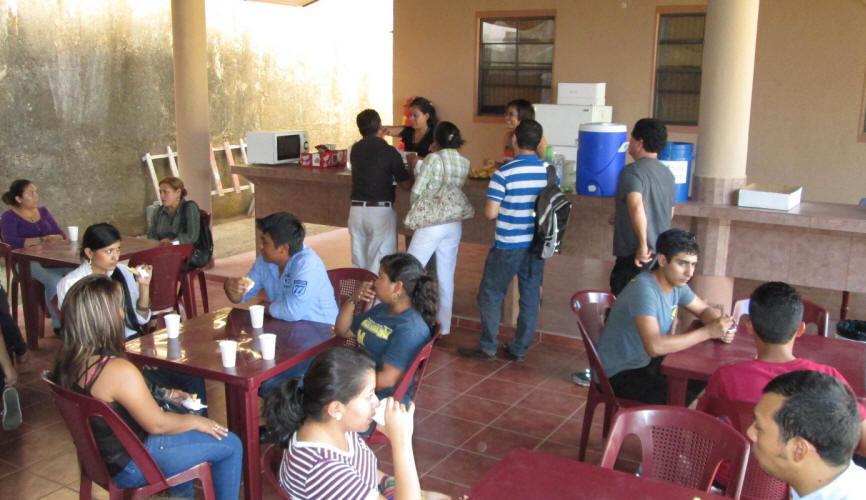 During the breaks, the students relaxed and enjoyed some refreshments in the CEIHG café.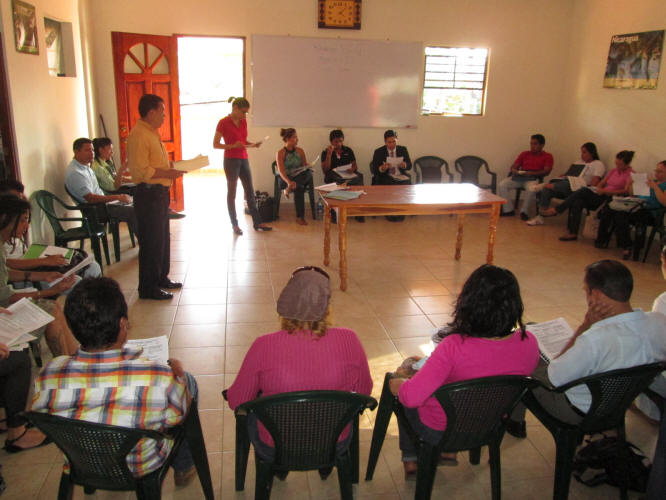 The new CE extra credit study groups (twice a week) attracted a lot of CE #52 students.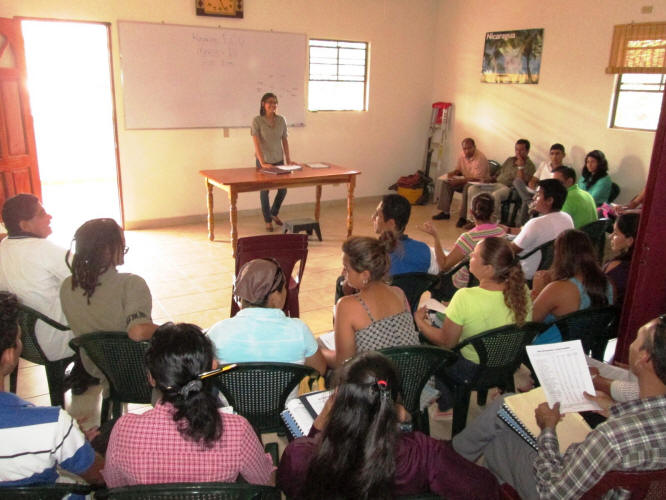 Another CE #52 class extra credit study group...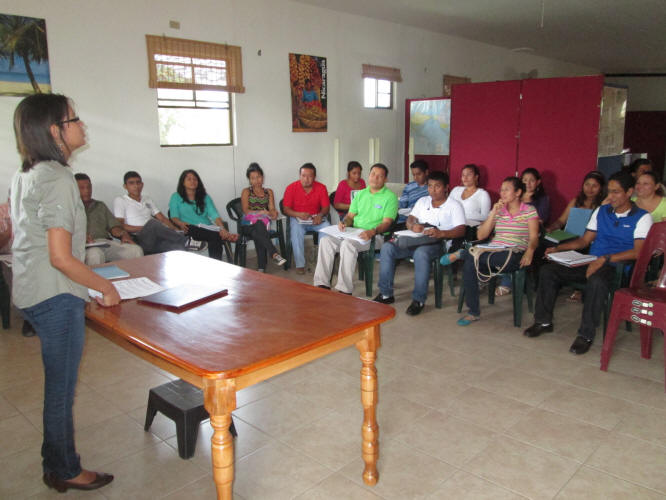 ... and another perspective of the study group.

Return to the August 2014 News-Noticias page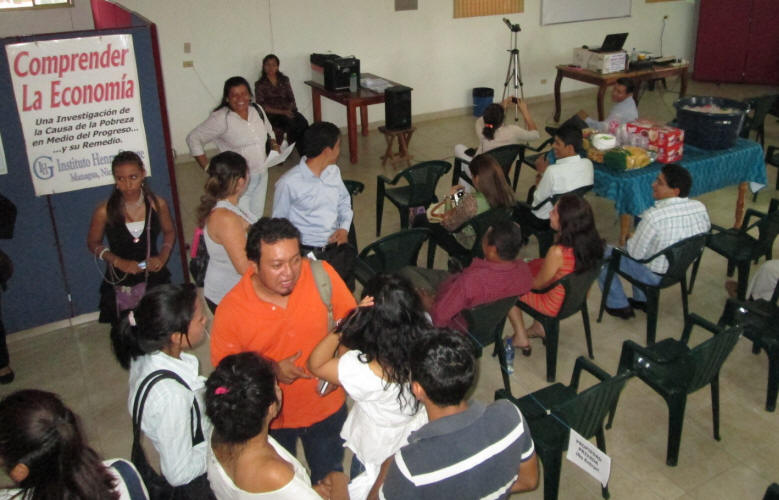 The CE #52 certification ceremony started with the "private property" skit in which there is no access
to the seating until the class applies the remedy of making the seating area "common property".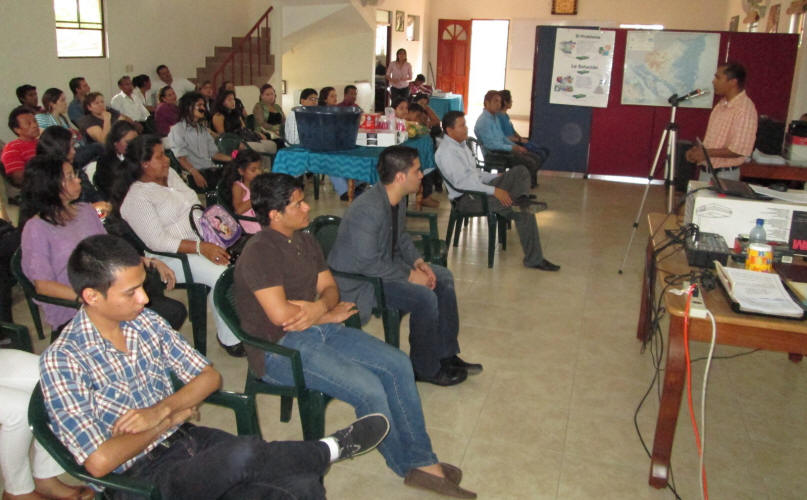 Long time CE graduate and FCG member Victor tells the graduating class why he became a FCG member.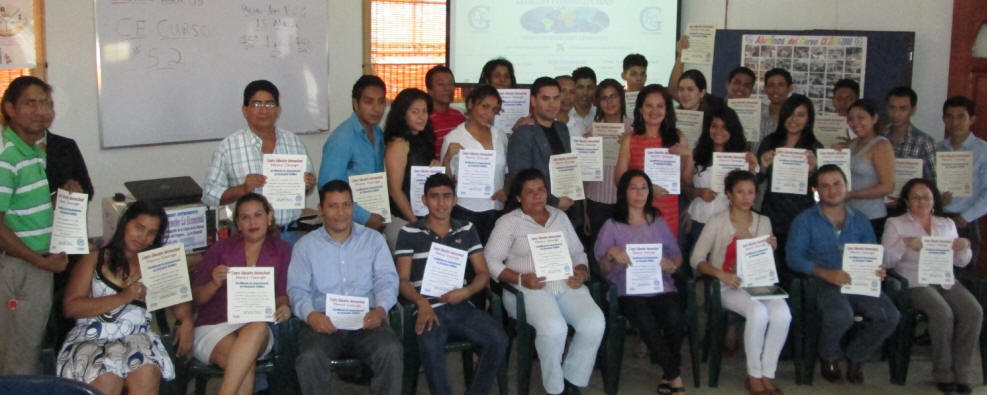 The CE #52 course had the largest graduating class since March 2008; 40 students receivied certificates.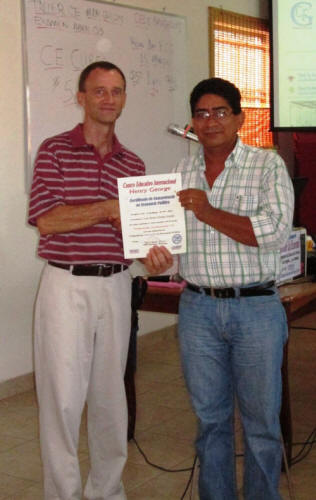 Superior-level graduate César is a civil engineer.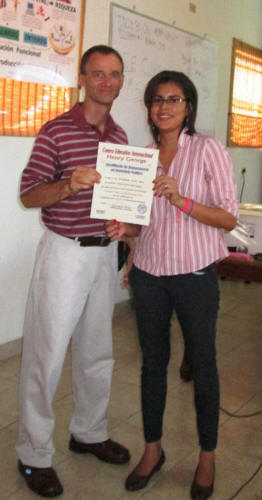 CE volunteer Maria Elena receives her superior-level certificate on her fourth attempt.
Her effort and persistence served as an example of accomplishment for all CE students.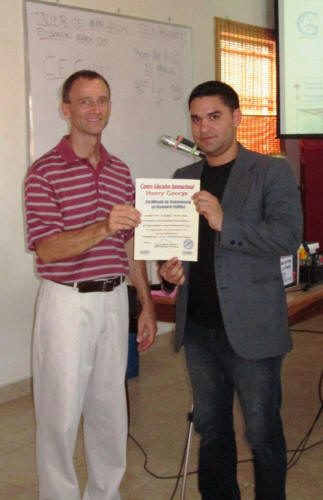 Superior-level CE graduate Daniel is a property management executive.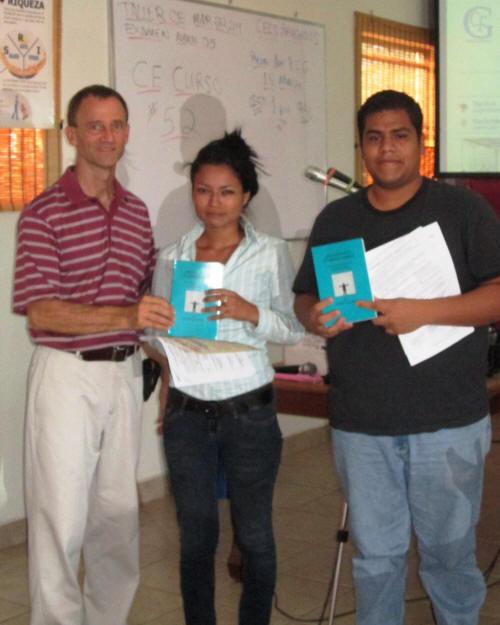 University students Josseling and Nelson received copies of Henry George's Protection or Free Trade
book in recognition of having achieved the highest grades of the CE #52 course.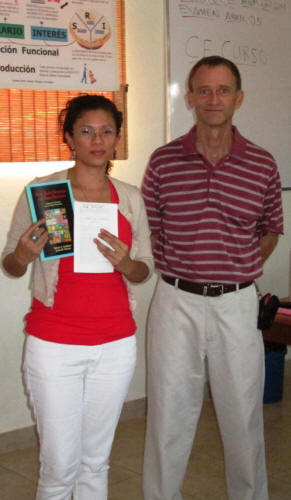 CE intermediate-level graduate and accounting administrator Mariela won Georgist literature in the raffle.
She later continued with the CE workshop after the course and obtained her superior-level certificate.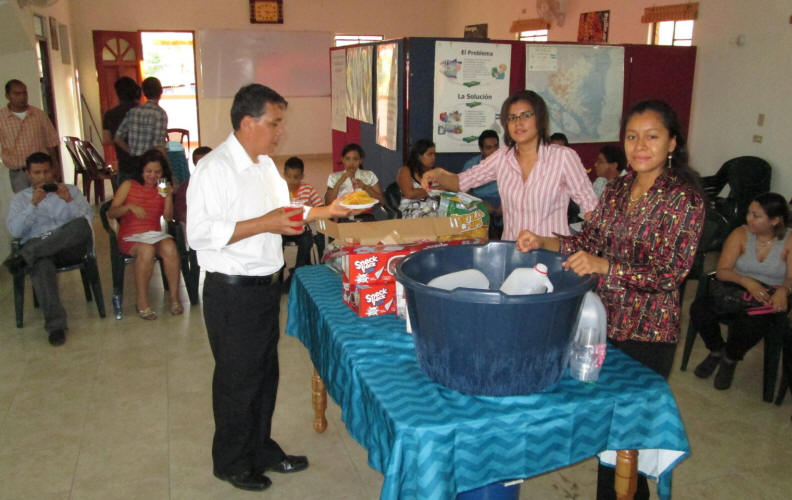 Refreshments were served after all the certificates were handed out and the group photo taken.
Return to the August 2014 News-Noticias page

since August 2014